4 Tips to Upgrade Your Home Office
4 Tips to Upgrade Your Home Office
As more and more people have shifted to remote or flexible work from home to help combat the spread of COVID-19, the lines between work and home have blurred. Everyone has their own feelings on this development depending on their job, home, and other factors. There are pros and cons, with no one's situation being exactly the same. No tedious commutes, working in our PJs, home in time for dinner? Sign us up! Working in cramped spaces, having your Zoom meetings interrupted by your kids and/or pets? Ehh, not so much. No matter the size of your house or how many other people are working/learning in the same space, we could all use some help in making sure our workspace is set up for productivity and comfort. Here are five tips to upgrade your home office:
1. Location, location, location!
For some people, choosing a spot for their home office is easy. They've got an empty room that they use as dedicated office space. It can be an actual "office," but many people use an empty bedroom or even the basement. However, not everyone has that kind of free space in their home. When space is tight, you have to think creatively about your "office space."
You can always use part of the kitchen table as your office space—if you don't mind packing up your office before every meal. But resetting your office after every meal may not appeal to you. In that case, you may have to think about using what space you do have creatively. Check out unused corners in larger rooms, large (but empty) closets, or even under the stairs! There are plenty of spaces that can be repurposed into a workspace with a little bit of creativity.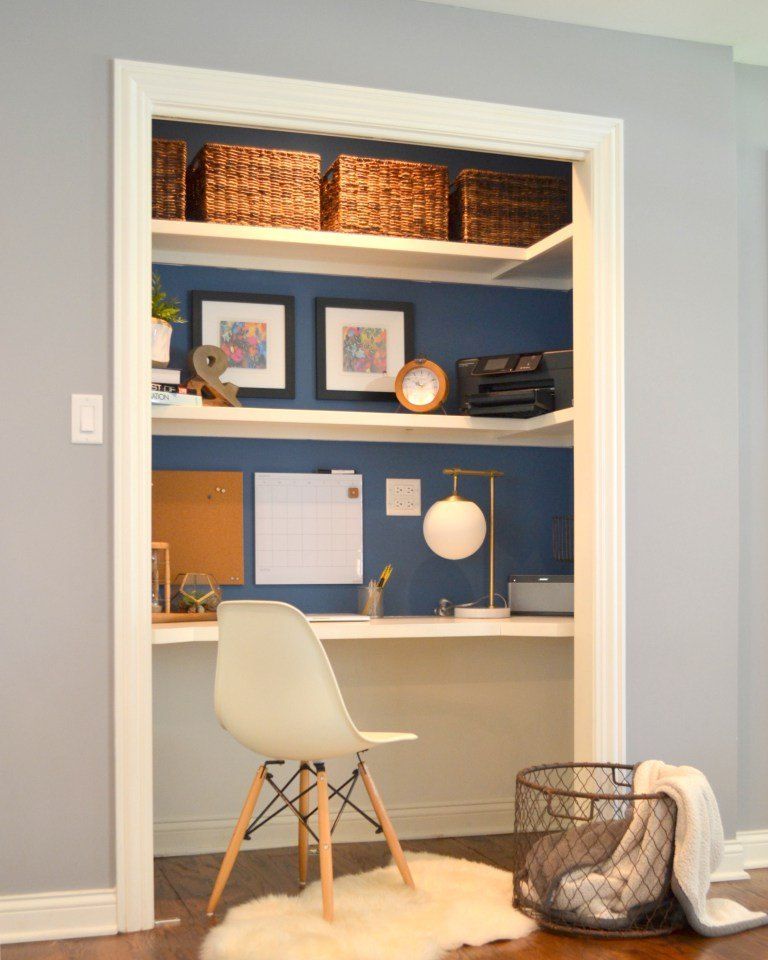 2. Up, down, all around!
One of the bigger issues with working from home is that our new 'offices' tend to be tiny, even when your fortunate enough to have a dedicated room. When you're setting up your home office, don't just think side-to-side. Think vertically, too, to maximize your storage options. A hutch, tall bookcases, or even floating shelves can give you more storage without taking up precious floor space. Maximizing your wall space gives you more floor space to work with, so you can arrange your furniture in a layout that fits the room.
3. Let there be light!
The difference between a comfortable, welcoming, productive workspace, and the feeling that you are working in a dungeon, often comes down to lighting. While many traditional offices can tend to be over-illuminated with harsh fluorescent ceiling lights, home offices tend to have the opposite problem. Brighten up your workspace with multiple light sources (e.g. two-floor lamps and a desk lamp). It's a good idea to have both indirect, ambient light and task lighting available. But whenever possible, natural light is your best option. Try to situate your workspace next to a window, and keep the blinds or curtains drawn. Your eyes will thank you.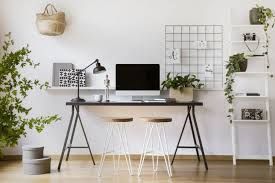 4. Make it your own
Don't work an eight-hour day in a sad office that lacks inspiration! Instead, turn your home office into a space you actually want to spend time in! One of the best parts about a home office is that you can totally dictate its decor per your tastes. Good decor won't just make your office space feel more inviting, it'll also improve productivity. Artwork, color tones, plants, and just basic layout can go a long way to making your space as productive and inviting as possible.
Ready for a whole-home upgrade?
The Somers Team is here to help you find your perfect home in Philadelphia!

"The most visionary and effective real estate team in Philadelphia!"