Hot Tips for Buyers in a Hot Seller's Market
It's (Still) Getting Hot in Here
Maybe you're a first-timer, on your maiden voyage through the home-buying process. Perhaps you have a growing family, looking to upgrade in both space and amenities from your starter home. Or maybe you are looking to downsize, an empty-nester looking to spend your golden years in a home more suited to your needs. No matter what stage of life you are in, home-buying can be an incredibly stress-inducing experience if you do not understand the state of the market that you will need to navigate. This is especially true when it is a seller's market, which, for a variety of reasons, it has most certainly been over the past few years. The supply simply has not kept up with the demand, and as more young people begin to start families and look to become homeowners, the competition is fierce.
In a hot real estate market, multiple offers may flood in on homes only listed for a few hours (minutes, sometimes). It can be overwhelming to compete with buyers putting in cash offers above the list price without even stepping foot in a property that's for sale. While it may seem prudent to wait until the market cools off in some circumstances, there are essential moves you can make to boost your chances of landing the home you want when sellers have the advantage. Let's take a look at different types of real estate markets, how you prepare to put in an offer during a seller's market, actions to take when you find a home, and how to handle purchase offer rejections.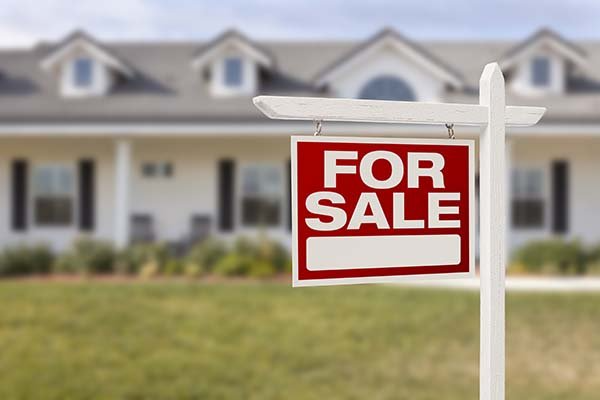 What, Exactly, is a Seller's Market?
Various factors influence a real estate market, including the economy, employment rates and opportunities, interest rates, market cycles, the local inventory of homes, and more. When the supply of houses available for purchase equals the demand from buyers over a period, a real estate market is considered balanced, with housing prices stable and homes selling in a reasonable time.
A buyer's market exists when there are more houses for sale than people actively looking to purchase one. In these conditions, buyers typically have the advantage. Home shoppers can often negotiate lower prices and dictate specific terms of a sale, including requesting seller concessions such as paying for a portion of closing costs, including furniture or appliances, or extending a closing date.
The opposite is true in a "hot" or seller's market. Buyers outnumber the limited inventory of homes available, resulting in fast sales and high prices. When demand outweighs supply, sellers may receive several offers on their home, allowing them to ask competing buyers for their "best and final" offer. Bidding wars then drive up property prices, buyers may drop contingencies (including home inspections), and sellers get to choose the purchase offer best meeting their needs.
You have your work cut out for you if you want to buy a home in a seller's market. But that doesn't mean you won't be able to purchase the house you want. Instead, you'll need to start early, take action when you're interested in a home, and be willing to stick with the home buying process.
Be the Early Bird & Start Planning Now
Unless money is not a concern, you need to think about buying a home in a hot real estate market as you would any other competition. If you want to "win" and get your purchase offer noticed, be organized and proactive. Here are key items to take care of if you want your bid to stand out in an aggressive market.
Understand Your Housing Needs vs. Wants
It's time to get serious about the "must-haves" in your home search. This doesn't mean you should compromise on what's most important to you. But the longer your list of requirements, the more it will restrict your search and the chances of buying a house in a limited market. Here's a pro tip our team often shares with those looking to buy – once you figure out your needs, rank your list from most to least important. It might be difficult, but ranking your needs will help you make a faster decision when it comes time to put in an offer or bid higher when you're facing stiff competition. If a house meets most of your needs - but not the most crucial need(s) - you may end up regretting buying it.
BYOB (Be Your Own Banker) – Get Your Finances in Order
There are plenty of financial tasks to check off your list before you start shopping for a new home. Some of these will take time. So, the earlier you start preparing, the better.
Check your credit score regularly and review your credit report for accuracy.
Save money for a down payment - preferably 20% when possible - to avoid paying for private mortgage insurance (PMI).
Save even more money. You may need extra savings to cover an appraisal gap on a property you want to purchase. There's also a chance you may have to pay two mortgages for a few months if you find a house to buy, and don't use a contingency on selling your own home before purchasing the new one.
Get preapproved for a mortgage. Being pre-qualified isn't enough in a seller's market. Pre-approval is a more thorough financial review that helps sellers gain confidence that your financing won't be an issue if they accept your offer.
Consider a local lender or mortgage broker. You might be tempted to go with an online mortgage lender. But you may benefit by using a network of local lenders and agents who work together frequently to make deals happen (Which lenders and brokers do Somers Team work with again?)
Research and predict future expenses. Be money-wise, and don't forget to budget for immediate repairs and ongoing maintenance of your home. New homeowners may not leave room in their budget for a new furnace or A/C unit. Those buying bigger homes will likely have higher monthly expenses too. You don't want your financial health to suffer because you failed to plan for what could and will eventually happen with various systems in your home.
Decide what you are comfortable paying. Just because you are preapproved for a specific amount doesn't mean you should spend that much on a home. Consider your overall financial goals and come up with a number that you are comfortable with. If you only look at houses at the top of your budget, you won't have room to "bid up" in multiple offer situations.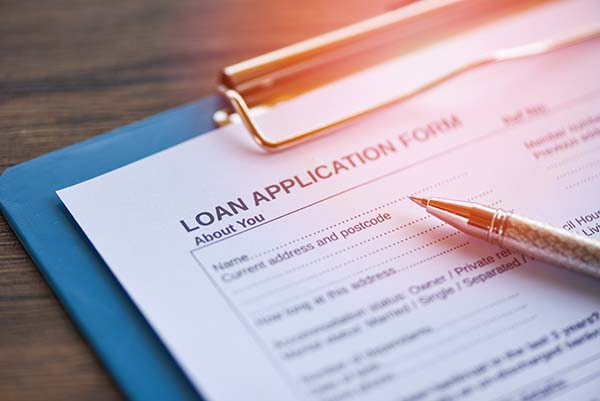 It's Time To Take Action
Well, look at you! You laid the groundwork, taken the time to prepare, and now you're ready to act. Because you've been so smart and so rational (go you!), while you hope to find the perfect home, you understand that you may have to compromise to buy a house in a seller's market. Here are some steps that will ensure your best-laid plans come to fruition.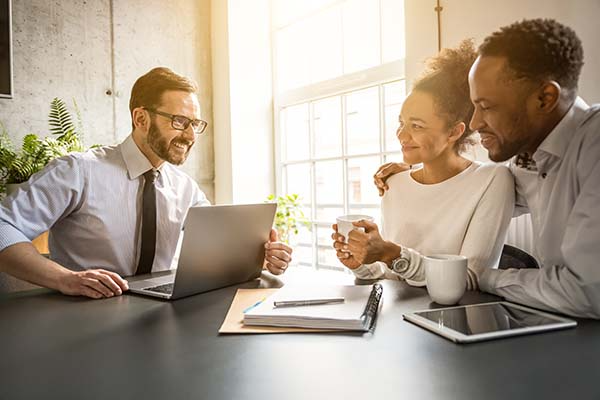 Find Yourself a Responsive and Knowledgeable Real Estate Agent (Luckily, we know just the team)
In a seller's market, you need an experienced agent who understands what you're looking for, communicates well, has a deep knowledge of the neighborhood(s) you are looking at, and has the time to devote to finding you a home. This major life decision requires a team effort and our team provides you with the 5-Star service and unmatched track record that you can rely on.
Lean on Your Trusted Realtor Who Knows Philly Inside & Out, Upside & Down & All Around (That's us too, btw)
Sure, you can go blind looking at the Zillows and Trulias of the internet, but there is nothing like working with a real-life realtor who is invested in finding you exactly what you are looking for and has a deep knowledge of the city because– and wait for it — they call it home too! Lean on the local pros to help you navigate the process, educate you on exactly what it is you need to know and be a sounding board for even your most out-there ideas. They'll have the inside knowledge that will give you the leg up you'll need.
Make an Offer They (Hopefully) Can't Refuse
Chances are that in a seller's market your realtor will likely encourage you to put in a full asking price offer (or close to it) on a home. They may even suggest bidding over asking in some cases. There's no doubt that the highest bid will generally be of most interest to a seller. But solid offers with few sellers' contingencies or demands may also be noticed and could score the win. You may also decide to put down more earnest money or guarantee the home's sale a specific amount over its appraisal to reflect your seriousness of the purchase. For example, if the purchase price of the home is $200,000 you would guarantee the appraisal up to a certain amount, say $10,000. So if the home appraises under $200,000 but at least $190,000, you will go through with the purchase of the home by paying the $10,000 difference in cash to the seller.
Carefully Consider Contingencies
While it's rarely advisable to skip a home inspection contingency (unless you're prepared to deal with the results of that decision), you may decide to limit other contingencies you've planned for, such as financing, appraisal, or a review of HOA documents. If you add any contingencies, consider shortening the period for them to expire to help convince the sellers that they won't impact the sale of their property.
Prepare For a Bidding War
In a seller's market, you'll likely end up in a multiple offer situation at some point. Negotiations are a time of high emotions. Even though you may feel the temptation to bid higher, focus on sticking to your budget. If there's some wiggle room in your offer, you may decide to add an escalation clause up to a predetermined limit. This helps you from being outbid when you're competing with other buyers.
Remember, It's (Usually) A Marathon, Not a Sprint
At this point, you will sweat out the decision of the seller and will either be popping the champagne bottles or lamenting how it all went wrong. If this happens more than once, you might begin thinking that it's a waste of time even trying to compete. But, if you want to buy a home in a hot real estate market, your two best friends are patience and persistence. Take the time you have between viewing listings to go back and revisit your preparation. Has your financial situation changed at all? What about your needs vs. wants? Should you reconsider what's most important to you now that you've lost some bids? While it's normal to be disappointed, use this time wisely to improve your chances of having your next purchase offer accepted.
Let's Team Up
Whether you are looking to buy, sell, or invest in real estate in 2022, our team is ready to make your dreams come true. At The Somers Team, it is our collective goal to deliver an unmatched 5-Star Experience to each and every client. No two people or transactions are alike and we strive to tailor your home buying process to meet your needs and expectations.
Are you ready to talk to one of our superstar agents and begin your home buying journey? Contact co-owner Stephanie Somers today at 215.398.5770 to learn more!
Selling Your Home?
Get your home's value - our custom reports include accurate and up to date information.
Get Home Value

SELL
Make Selling Simple
Take a look at the steps we will take to promote your home and sell it for all that you know its worth.

BUY
Make Buying A Breeze
Buying a home should be fun! We will take care of the logistics so you can focus on finding your dream home!