Getting Comfortable with the Chaos: Tips on Buying & Selling a Home at the Same Time
So, you have decided to make a move. You know where you are looking to re-settle and have a very good idea about what your current home is worth on the market (thanks, Somers Team Home Value Calculator!!!), but are understandably anxious about the whole endeavor. In a perfect world, real estate deals would be timed perfectly, enabling a buyer to sell their existing property just as they purchase a new property. This would prevent the hassles and stress that plague so many of these transactions. Hassles like selling too soon and having to pack up and move twice. Stresses like selling too slowly and having to decide between losing a dream home or carrying two mortgages at the same time. Balancing the buying and selling experiences simultaneously can seem difficult, especially to someone who hasn't done it before. The good news is that these types of transactions happen all the time, and there are ways to smoothly navigate this process, particularly with the help of a knowledgeable and experienced agent at your side.
Most people simply can't easily afford to pay two mortgages at the same time, so they're stuck waiting to buy a new home while trying to sell the one they want to move out of. Even those who can afford two mortgages might find it difficult to qualify for a new mortgage while still owning their current home. When going through a simultaneous sales and purchase process, it's important to think of changing homes as more of a marathon than a sprint. The key to success is careful planning.

What to Keep in Mind About Buying and Selling a House at the Same Time
For those looking to pinpoint the precise time to both buy and sell a home, we start with a quick tip: don't count on it happening! When it comes to any real estate transaction, there are just too many variables at play that can't be controlled by the buyer or the seller. The local housing market will dictate how quickly the existing property may sell and how much pressure there is to purchase a new property as quickly as possible before another buyer makes an offer. In addition, there are many factors that impact both sides of the transaction, making a seemingly simple process quite complicated. After all, a buyer who needs to tap into their home equity to cover their down payment, or who can't qualify for two mortgages at once, must sell their existing home in order to purchase their next one. Other variables that can delay a purchase or sale include the condition of both of the properties and what their inspections uncover, the property appraisals, and title issues.
If any one of these variables causes a delay, a rescinded offer, or a nullified contract, both your new home purchase and your existing home sale are in jeopardy. Things happen and deals fall through, making selling and buying a house at the same time elusive. The good news is there are options. Buyers don't have to hold their breath and cross their fingers in hopes that the timing goes perfectly.
The Secret Ingredient is Preparation
The first step in the process of selling a home and buying another is to create an action plan. While things don't always go according to plan (because, of course), it is very important to do plenty of research so that you know what to expect. Let's review some steps to begin the buying and selling process.
Research your current market. The first step is to research the market in which you're selling your home so that you can know how much your home might sell for, how long it will take to sell, and more. An experienced and reputable real estate agent (ahem, The Somers Team) will be able to help you navigate the market as well as give suggestions for improvements you can make to your current home to increase its value.

Learn about prospective markets. Next, you should do similar research on your next home. Be sure to research and compare factors such as neighborhoods, school districts, taxes, and more. You should also see what homes are available and how they compare to your budget. It's also wise to see how long most homes in your prospective neighborhood stay on the market. This will help you understand if you need to act quickly or if you can make the purchase process at your own pace.

Review your finances. Finally, take a good look at your finances. You should decide how much cash you have available to make your down payment, how much house you can afford (may we suggest The Somers Team Mortgage Calculator?), and if you'll be able to cover closing costs. A financial advisor or a mortgage lender can help you through this part of the process. You may want to take this time to get preapproved for a mortgage and start saving money for a down payment.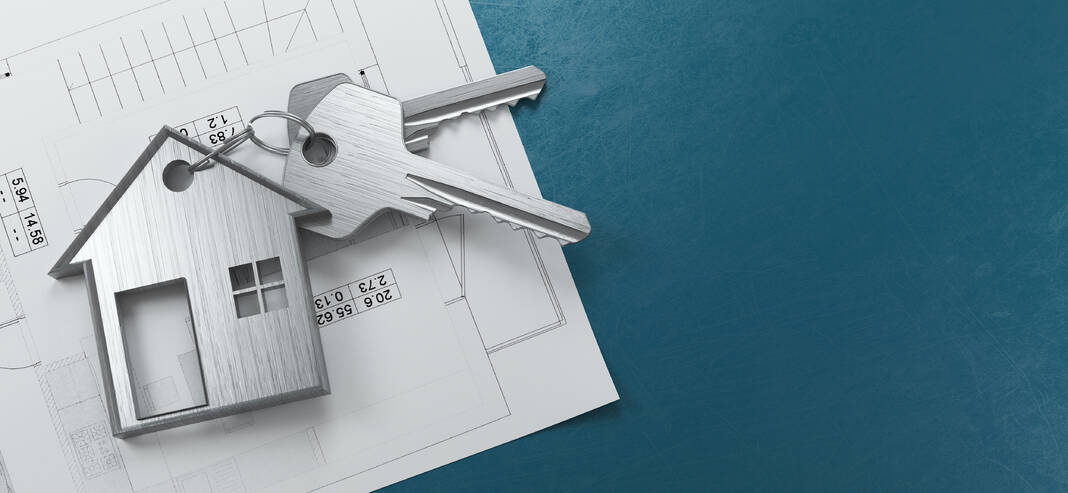 The Pros And Cons Of Buying vs. Selling First
Ok, you've done your homework and are ready to make the leap. While you will strive to make as close to simultaneous transactions as possible, you know that it will be difficult. To decide whether to buy or sell a house first, it's important to consider the pros and cons of each option. As always, you must keep your budget, schedule, and personal financial goals in mind when determining your next move.
Selling Before Buying
Once you're prepared to sell your home, you'll need to list it (duh). Deciding to list your home before purchasing a new one is probably the least stressful option. This is because you'll increase your chances of selling your home before finding a new one, therefore eliminating the risk of taking on two mortgages at a time. However, there are a few risks you should take into account as well. Let's look at some of the pros and cons of selling before buying.
Pros

Having A Budget - If you sell your home first, you'll know exactly how much you can spend on a new home. You'll be able to use the equity in the home you sell to put a larger down payment on your new home. You should also have a good idea of how much you can spend on your mortgage each month because you'll only have one mortgage payment.

Easier Financing - Using the cash from your sale to put some money down on your home can help you to qualify for better mortgage rates and lower payments. It can be difficult to get a second mortgage, so selling your home before purchasing a new one streamlines the purchasing process.

Less Pressure - You won't have to worry about managing two mortgages while you sell your current home. This can be a huge bonus if you get stressed out about money or if your finances are already tight.
Cons

Temporary Housing - If you sell your home without a new place purchased, you might have to stay in a short-term lease while you house hunt. Fortunately, temporary housing doesn't usually cost much more than your monthly mortgage payments, but it can be annoying to have to find a temporary home only to move again shortly after.

Moving Twice - If you must move out of your previous home, live somewhere temporarily, then move into a new home, you'll be uprooted for a long time. You also might not be able to spend the interim in your current neighborhood or school system. This is a big drawback if you have a family or if it drastically changes your commute to work.

Missed Opportunities - If you find a home that you love but want to wait to purchase it, you might miss out on your dream home while selling your current home.
Buying Before Selling
If you can afford to buy your new home while still in your original home, then you might find that this is the best option for you. To buy a home while still owning one, you'll need to prove that you can afford both mortgage payments. Depending on lender policies and the type of loan you're getting, this might mean showing that you have 6 months of payments in the bank, a substantial down payment, or other documentation. Let's look at some of the pros and cons of buying before selling.
Pros

Finding Your Dream Home - If you find your dream home while your current home is still on the market, you can purchase it when you're ready rather than having to wait for your previous house to sell.

Only Moving Once - Nobody loves moving, in fact, most people loathe it. Having a home to move into before selling your current place helps to avoid having to move multiple times or living in temporary housing. This is a huge perk if you have a family or a deadline to meet. You can move your family directly into their new schools or start getting used to your new neighborhood without an interim period.

Benefit From The Market Shift - The housing market can shift often. If you give yourself the freedom to purchase a home as soon as you find the right one for you, then you can benefit from any shifts that might happen during your buying and selling process.
Cons

Risk And Pressure - If you buy a new home and need to sell your current one, you might feel the pressure of potentially paying two mortgages for a while. It will give you a sense of urgency, which might mean that you take a lower offer on your home than what you originally intended.

Balancing Two Mortgages - A mortgage is commonly the largest line item in a family's budget. If you have two mortgages, it can be financially destabilizing or debilitating for a while.

High-Interest Loans - If you take on a mortgage before paying off your previous one, it can mean that your new mortgage will have higher interest rates. Typically, your mortgage approval is partially based on your debt-to-income ratio (DTI). If you have the outstanding debt on your current home, you won't qualify for a favorable rate.
Let's Team Up
As mentioned above, working with a highly knowledgeable real estate agent can be a game-changer when trying to buy and sell a home, particularly at the same time. An experienced real estate agent can help prepare your current home for sale and find potential buyers for it while also showing you new homes in your desired location. In some situations, real estate agents can even assist with finding temporary housing in between your moves, if needed.
Whether you are looking to buy, sell, or invest in real estate in 2022, our team is ready to make your dreams come true. At The Somers Team, it is our collective goal to deliver an unmatched 5-Star Experience to each and every client. No two people or transactions are alike and we strive to tailor your home buying & selling process to meet your needs and expectations.
Are you ready to talk to one of our superstar agents and begin your home buying and/or selling journey? Contact co-owner Stephanie Somers today at 215.398.5770 to learn more!
Selling Your Home?
Get your home's value - our custom reports include accurate and up to date information.
Get Home Value