Changing Leaves in Philadelphia
As the summer season transitions into autumn, the vivid colors of nature are on full display. With that natural vibrance in mind, we thought it would be illuminating (fun & informative) to delve into some of our favorite places in and around the city to experience nature this time of year.
Right Here In Philly
With origins rooted in the early 18th century, including the (14-acre) botanic garden, Bartram's Garden is one of the oldest remaining in the United States. Its thriving and varied ecosystem presents a picturesque opportunity to witness nature's beauty through a historical lens, both in a manicured setting (Upper Garden), the natural (Lower Garden), and 50 acres of untouched land. This vast expanse features ever-changing vibrant blossoms, historic trees (Bartram Oak, Bald Cypress, Franklinia, Gingko), and buildings and is prime territory for bird-watching.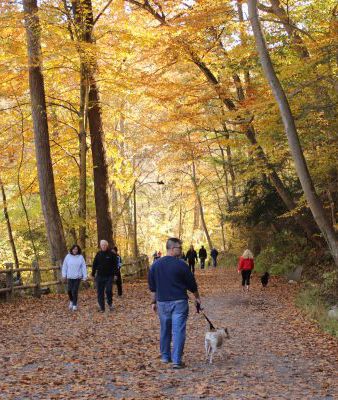 It's one thing to see nature from ground level, but seeing it from an elevated perspective, pardon the pun, is a heightened experience. In West Fairmount Park, Martin Puryear's Pavilion provides a pristine zoomed-in among the trees vantage point.
The vast 1800 acres of Wissahickon Valley Park contains over 50 miles of hiking trails that can also be explorable via bikes and horseback. Among the trails is the five-mile gravel-lined Forbidden Drive, which offers access to various memorable points and places. The park and creek are prime locations for fishing and picnics for those desiring relaxation.
Just Outside the City
Delaware County's Tyler Arboretum meshes manicured garden areas with an awe-inspiring floral collection, an expansive natural wooded area (500-600 acres), and 17 miles of trails allowing anyone to bask in the bountiful scenery.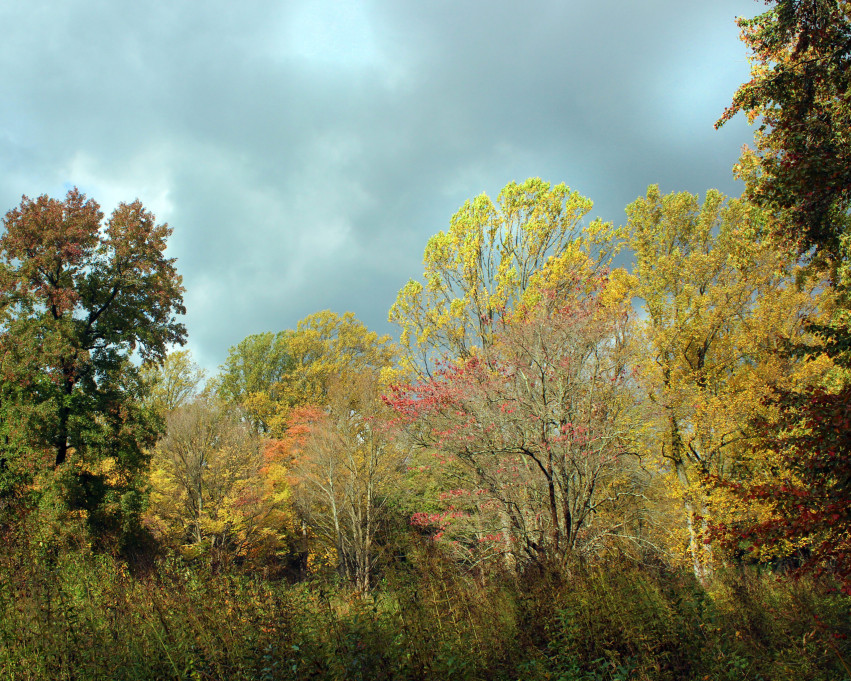 A Little Further Out...
Valley Forge National Historical Park is often described as the temporary headquarters/ residence of the continental army during the revolutionary war (winter 1777-78). However, beyond touring the historical encampment and monuments, the park also features almost 20 acres of hiking trails, encapsulating the elegance of the environment.
And If You Want To Take A Ride
Amidst the Tioga State Forest, The Pine Creek Gorge, commonly called the Grand Canyon of Pennsylvania, with Colton Point and Leonard Harrison State Parks, oppose each other. In the early fall (September and October), the area depicts the traditional brilliant autumn color pallet amongst its heavily wooded and awe-inspiring landscape that offers challenging yet rewarding hiking possibilities and fishing and camping opportunities.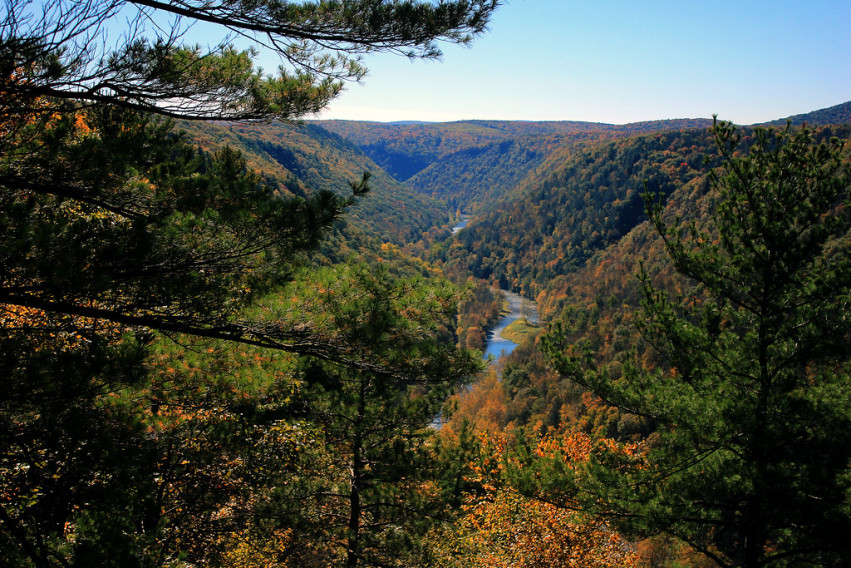 When the seasons shift, they offer a chance to capture the brilliance of nature through the spectacular living scenery. Step outside and embrace the beauty that's growing all around us.