The Gritty Truth: Are Philadelphians Ready for it?
Where do New Yorkers choose to live in Philly when they want to feel like they are back in NYC? The Loft District, of course!
This demure and slightly gritty, factory-adorned subdivision of 19123 is capturing the hearts and sensible wallets of many progressive New Yorkers and like-minded Philadelphians. It makes total sense. Comparatively, lofts in NYC offer a fraction of the square footage and cost upwards of 1.2 million dollars to boot on a good day. It's no wonder these cool, wide open factory conversions are so appealing to the savvy New Yorker and keen Philadelphian.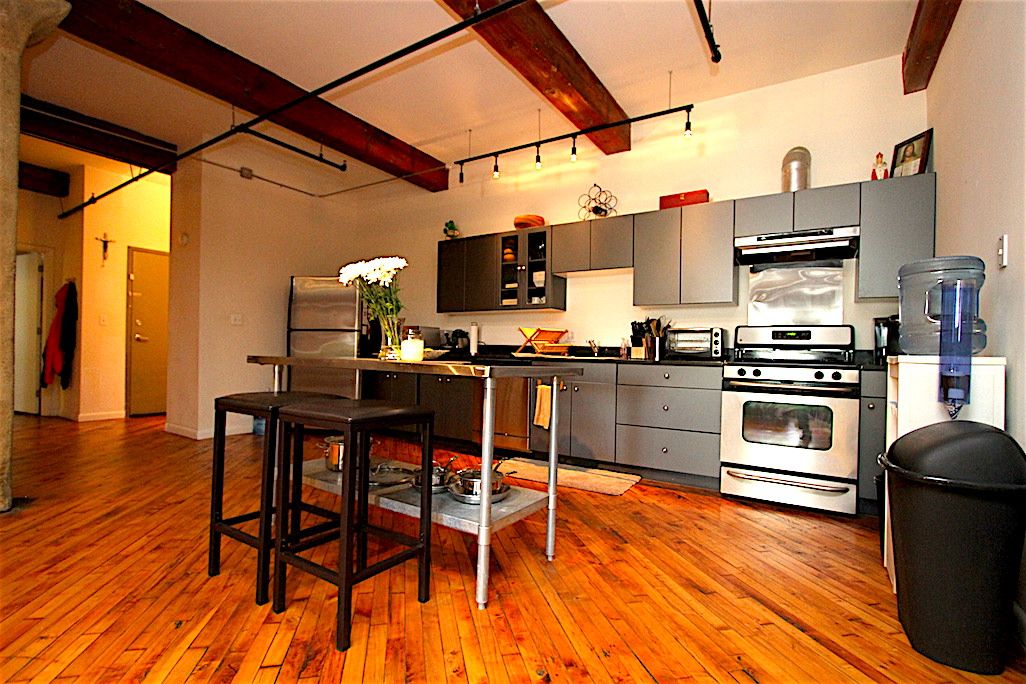 For those of you who do not know of this small section of the zip code 19123, better known as Northern Liberties, you may pass through without much notice of what this industrial slice of Philly is all about. And those who have chosen to live nestled in this brick jungle are just fine with that. People who buy lofts here desire to live off the beaten path. They revel in the fact that most people just don't know it exists and pass by on their way in or out of Center City. Because unlike other Real Estate Hot Spots in the Northeastern section of Philly such as Fishtown, Northern Liberties and Old City, that boast of visitors from all over wanting to experience Historic Philadelphia or the popular nouveau social venues, the Loft District dwellers enjoy their micro-local scene. The Loft District may be invisible to some, but take it from me, fully caters to the local's primal need for delicious coffee, foodie inspired grub, neighborly conversation, and super quick access to the rich culture of Center City.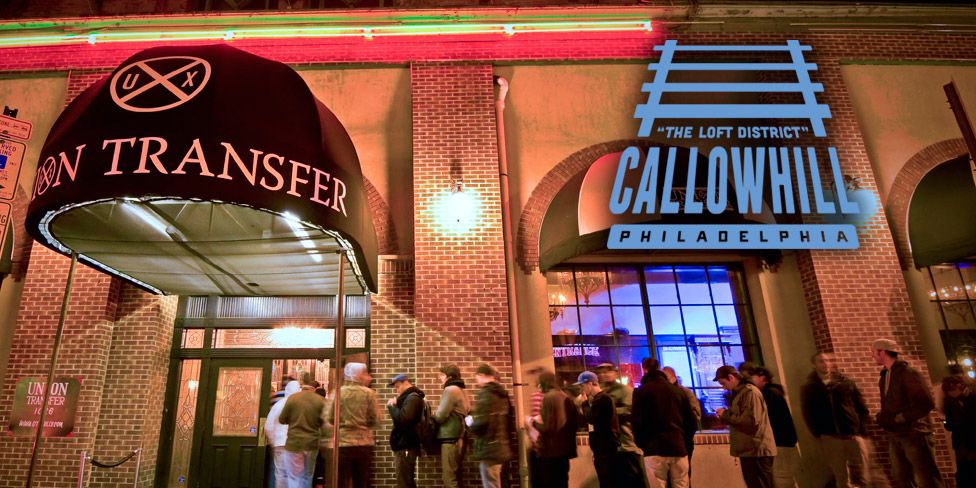 Photo by visitphilly.com
The Loft District is located between Callowhill and Spring Garden streets and between Broad and can stretch as far east as Front Street. It includes a variety of buildings like 444 N 4th St., 429 N 13th St., 511-19 N Broad St., and one of my favorites, 1210-26 Buttonwood St. Some of the favorite hangouts are Cafe Lift, Prohibition Taproom, Reading Viaduct, Underground Arts, The Trestle Inn (disclaimer: not for the kids), Bufad, and the Spring Garden Supermarket. The bikeability in the Loft District is incredibly friendly with a mostly flat terrain, public transportation is bountiful, and it is a walkable location or fast cab ride into Chinatown and Center City.
We are featuring a great new listing in the Loft District that embodies this NYC Loft lifestyle. This 1 bedroom loft with private covered balcony is located at at 1220 Buttonwood which is sandwiched between 12th and 13th St. in the epicenter of all of the local spots mentioned. Check out the video below of the interior! We love the location and the look of exposed brick, original wood floors, exposed ductwork, concrete pillars, and original timber beams which are all trademark features for the Loft District.
In the last 6 months, this tiny section of Philly has seen 4 Pending Condo Units and 6 Sold Condos. Of the sold units, the average price per square foot is about $225-$280 per square foot, which is an incredible value compared to other subdivisions in Philadelphia. One article I read said that in the Meatpacking District of New York, price points for a 1 bedroom 1 bath condo are about $795,000 and a 3 bedroom luxury Penthouse is about $6.3 million dollars! Philadelphia is looking better and better with those numbers! Our 1220 Buttonwood 1-bedroom is listed for sale at under 300K!
And if you are not ready to buy in the Loft District, no problem! 1220 Buttonwood #203 is available to rent for under $2,000/month, and there are 9 additional units for rent in the Loft District that range from $1,095- $2,200 a month as of this post's publication. In fact, 14 units were recently rented according to the MLS. If we compare the recent rental amounts in other subdivisions here is what that looks like:
| RENTAL | Low Price | High Price | Inventory |
| --- | --- | --- | --- |
| Fishtown | | | |
| Active | $1,600/mo | $2,350/mo | 14 units available |
| Rented | $1,825/mo | $2,550/mo | 39 units rented |
| Northern Liberties | | | |
| Active | $1,100/mo | $4,500/mo | 64 units available |
| Rented | $1,000/mo | $3,650/mo | 84 units rented |
| Old City | | | |
| Active | $1,195/mo | $5,550/mo | 28 units available |
| Rented | $1,250/mo | $3,750/mo | 49 units rented |
| Loft District | | | |
| Active | $1,095/mo | $2,200/mo | 9 units available |
| Rented | $850/mo | $2,450/mo | 14 units rented |
Based on the data gathered above from the MLS on 4/9/2016, we see a clear picture of rental performance as we enter into the Spring Market. Northern Liberties is seeing a lot of density much of which is not even recorded on the MLS so those numbers are conservative. Fishtown is seeing a huge boom in population influx which will be great for their commercial infrastructure along the popular Frankford Avenue corridor. Old City, much like Northern Liberties, has more inventory not represented since there are several large buildings with multiple units that rent without public record on the MLS. And finally the Loft District data supports the low density of units as well as consistent and competitive prices.
Whether you are a Savvy New Yorker or a keen Philadelphian, regardless of where you want to live or rent, the takeaway here is that Philadelphia has a plethora of neighborhoods that offer a perfect fit for you! And definitely check out 1220 Buttonwood St., Unit 203.