Slip into Something Skinny!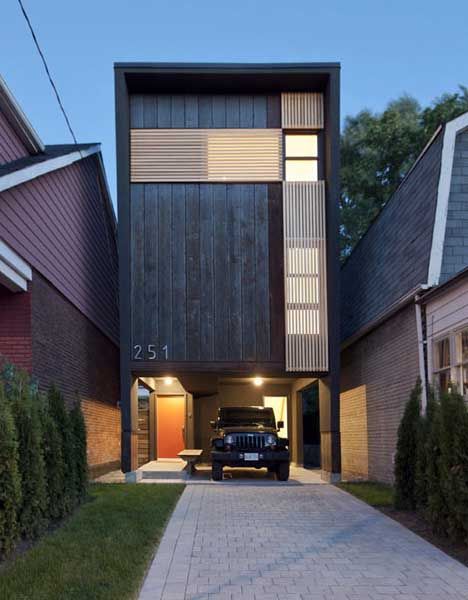 Skinny jeans. Skinny ties. Skinny lattes. And now Skinny Homes! The developers of Haz3Homes are slipping into the skinny home design widely embraced by architects around the world including Japan, France, Brazil, Amsterdam, LA, Boston, and Charleston. These homes are the fullest expression of sleek, affordable, efficient, and modern design. We think that this three unit New Construction development is delivering a BIG package in a boutique style home, right here in our very own East Kensington neighborhood.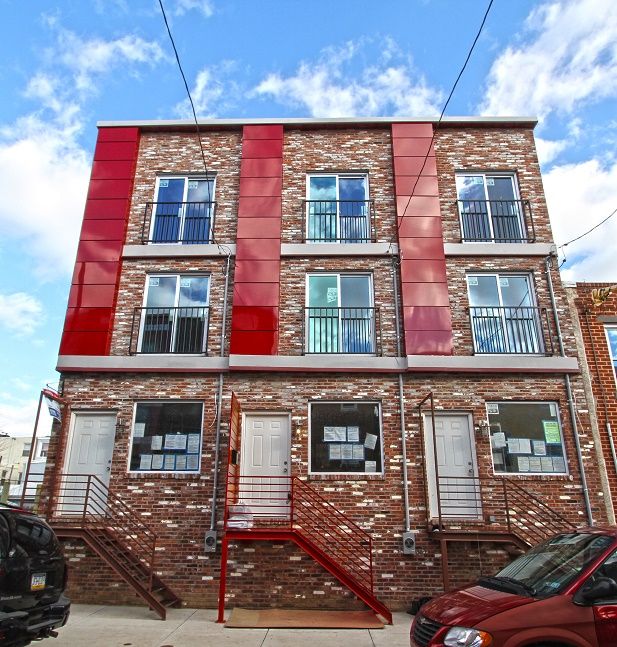 There are 3 beautiful units available with private skyline, panoramic roof decks, yards, fully finished basements, gourmet (step aside, Rachael Ray) designer kitchens, 2.5 custom fitted luxury baths, 3 spacious bedrooms, stunning distressed hardwood floors, and a DVR security monitoring system for our tech lovers out there. All standard features. You are welcome!
The inspiration for these 3 skinny beauties comes from the original lot sizes, where the conservatively-sized turn of the century homes once stood. The original homes were built during Philadelphia's industrial heyday. Today, the old industry-driven ideals have facilitated this new wave of emerging homes. Haz3Homes homes are created for our sophisticated consumer's demands for beauty, function, and intuitive design.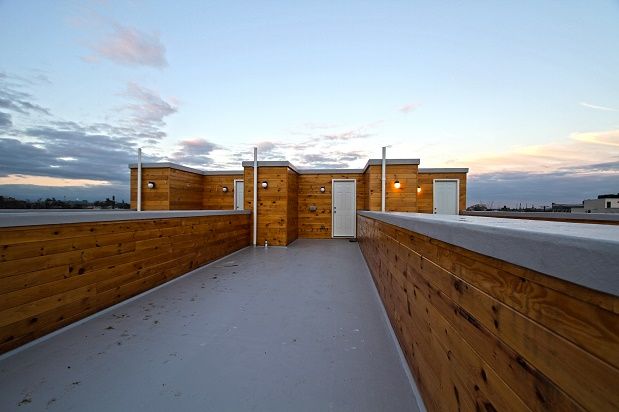 Skinny does not mean these homes are light on flavor. The moment you see the exteriors, you know you are in for a delicious surprise. The delightfully patterned, mixed facade made from recycled brick is brilliantly paired with bold red panel columns. We absolutely love the element of steel used to build the front stairs, and the cedar privacy wall that divides each neighboring home, also cleverly repeated again on the roof deck.
If you are thinking you need a little more skinny in your life we encourage you to explore the possibilities at Haz3Homes- where we can honestly say, big things come in little packages!