Philly Tech Week: A Realtor's Guide to the Internet of Things
Can realtors plan for how the "Internet of Things" will impact the industry to come?
This Philly Tech Week, Chris Somers will be a part of a panel discussing how the management of billions of connected devices can help us plan for the world to come.

From dumb sensors to smart cars to your next refrigerator, the rapidly growing number of internet-connected devices already has surpassed the number of human internet users. Come learn about what "things" will be on the internet, and the the ways this online revolution will change our lives.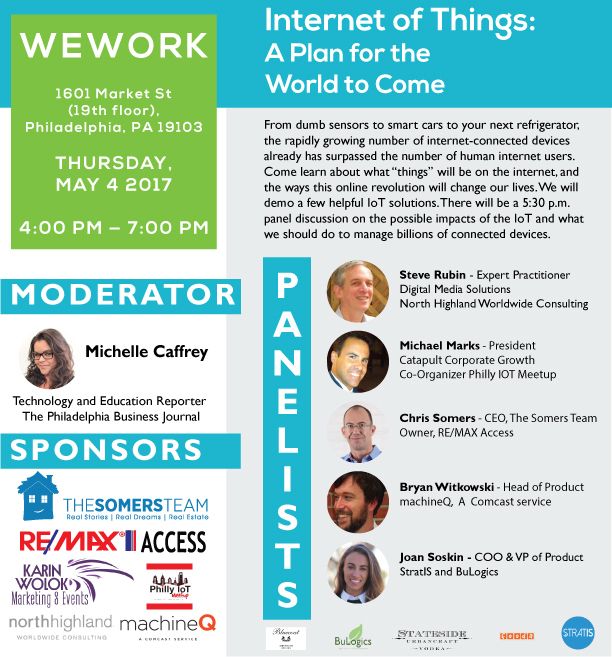 We will demo a few helpful IoT solutions. Chris will be joining the 5:30 pm panel discussion on the possible impacts of the Internet of Things, and what we should do to manage billions of connected devices.
Where?:

WeWork
1601 Market Street (19th Floor)
Philadelphia, PA 19103


When?:

Thursday, May 4th 2017
4:00 PM - 7:00 PM

This is going to be a critical event for anyone involved in technology and real estate, as well as for anyone interested in the impact they have as an internet user on society! Don't forget – tickets are absolutely free, but you WILL NOT be able to attend if you don't RSVP.