How is Lead Contamination Affecting Philadelphia's River Wards?
It was the summer of lead in Philadelphia.
In June, The Philadelphia Inquirer published its Toxic City investigation, which found hazardous levels of lead contamination in soil throughout 114 locations within the city's River Wards neighborhoods – places in the 19125, 19134 and 19137 zip codes like Fishtown, Kensington and Port Richmond.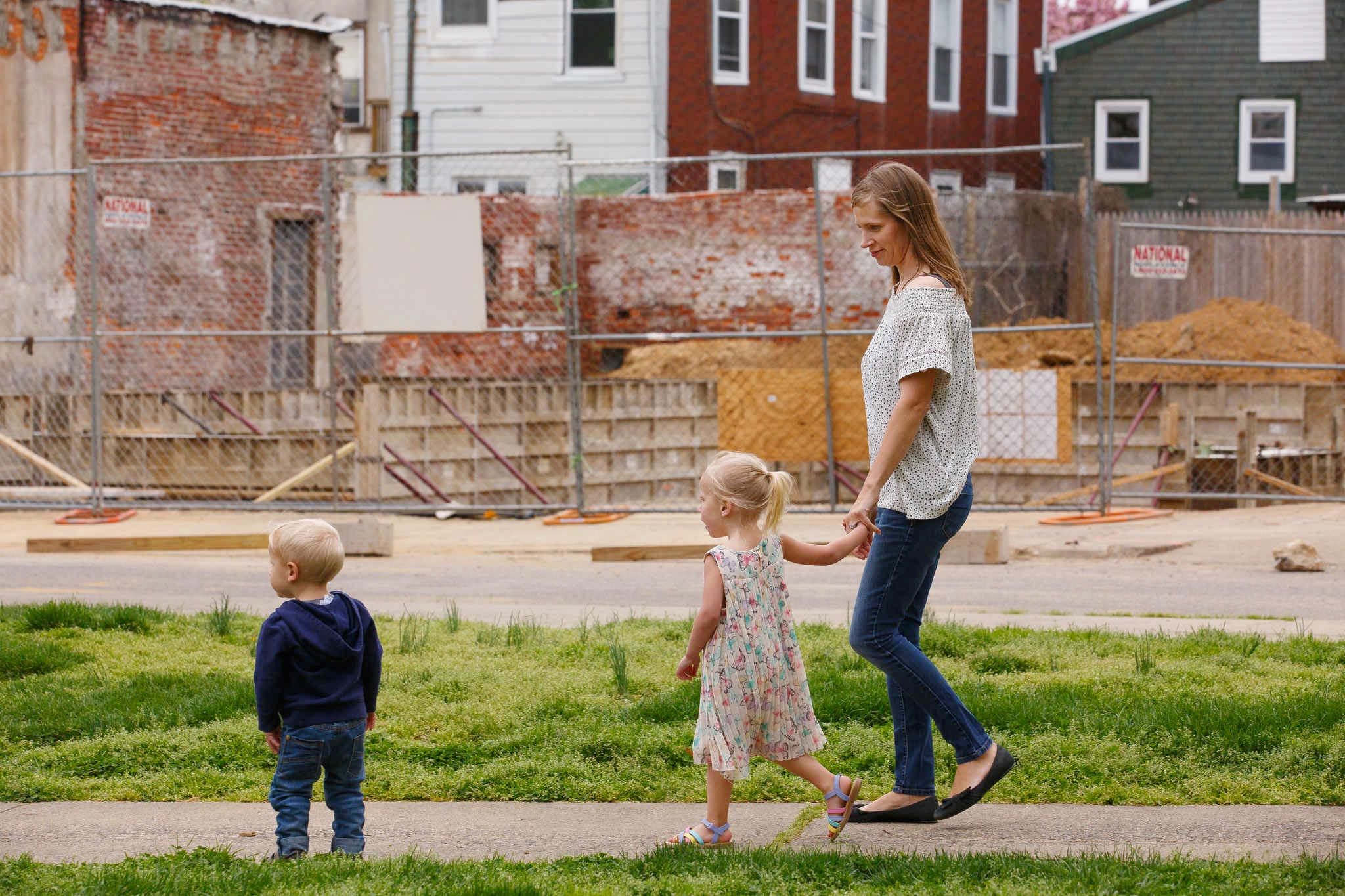 Image courtesy of Philly.com
The River Wards were the industrial hub of Philadelphia way back when; at one point, they were home to 14 of the city's 36 lead smelters.
And it's this very area that's seen a development boom in recent years, kicking up lead that previously sat dormant in soil and creating new lead dust during demolitions. The 19125 zip code alone has seen demolitions double between 2015 and 2016, and construction projects there have increased fivefold since 2010.
Following the Inquirer's coverage of lead exposure in the River Wards, many of the area's news outlets followed suit, sparking discussions about what could actually be done to protect Philadelphia's youngest residents – those most susceptible to permanent health effects caused by lead poisoning.
Nearly 900 Philadelphians have joined the Get The Lead OUT: River Wards Philadelphia Facebook group, which recently organized two discussion panels with 10 of the region's top toxicology experts, health advocates and city officials, including:
Donna Cooper, Executive Director of Public Citizens for Children and Youth (PCCY)
Dr. Kevin Osterhoudt of the Poison Control Center at Children's Hospital of Philadelphia
Dr. Richard Pepino of the Center of Excellence in Environmental Toxicology at Penn
Dr. Claire Gavin, a retired toxicologist
Jana Curtis, a local resident whose daughter got lead poisoning from soil in their backyard
Maurice Sampson, Eastern Pennsylvania Director for Clean Water Action
Jack Kelly, On-Scene Coordinator for the Environmental Protection Agency (EPA)
Ana Pomales, Environment Health Scientist with the CDC's Agency for Toxic Substances an Disease Registry (ATSDR)
Caroline Johnson, Acting Deputy Health Commissioner at the Philadelphia Department of Public Health
City Council President Darrell Clarke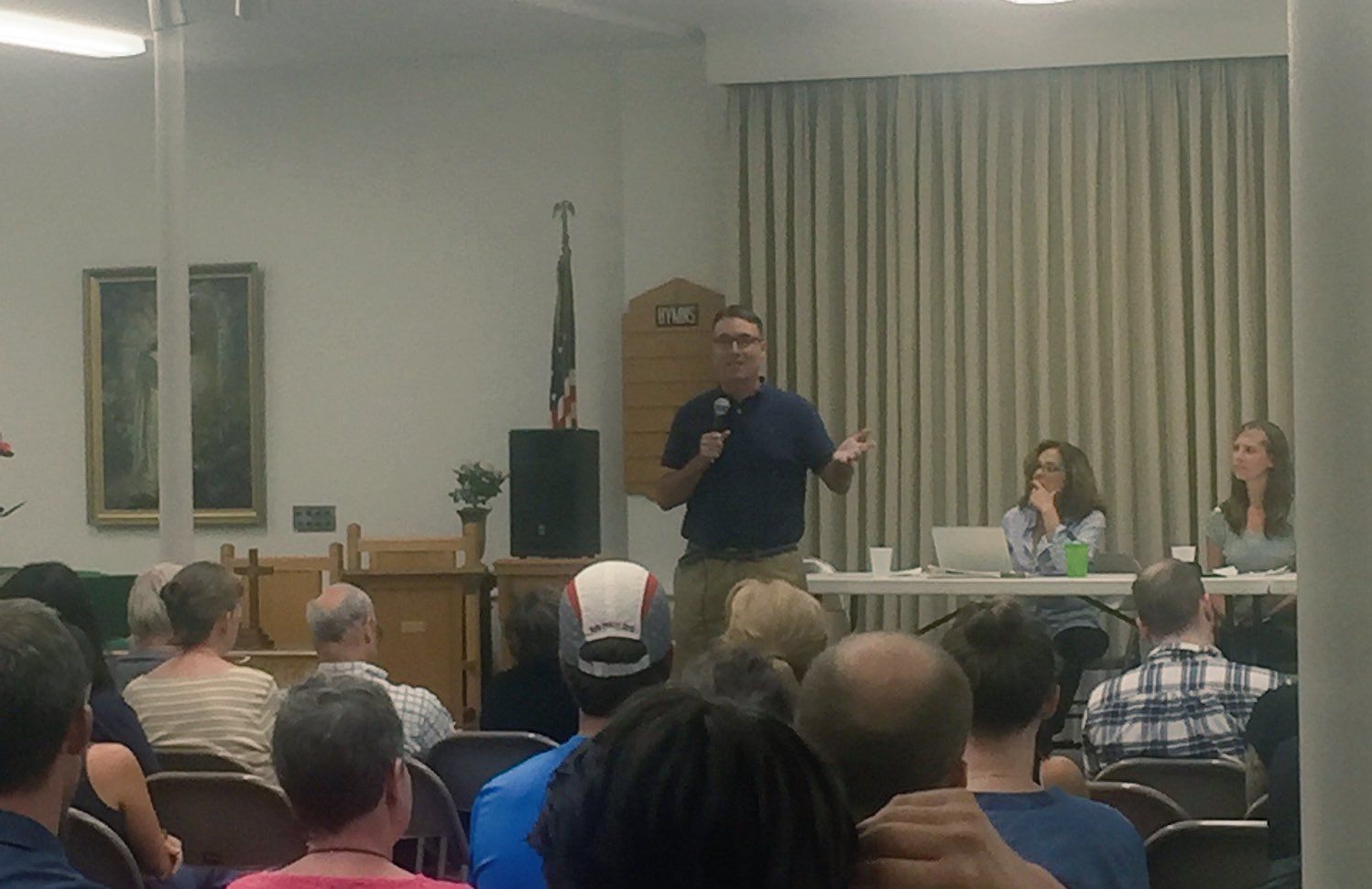 The Somers Team was there to live-tweet everything, and we've summarized the key points below.
Where does Philly's lead come from?
Our houses, especially the old ones. Lead was used extensively in paint from the 1880s-1970s and in gasoline from the 1930s-1980s, so there is a lot still lingering in our environment. Houses built before 1978 in old cities like Philadelphia are likely to contain lead in interior and exterior paint, house dust, lead water pipes and yard soil.
Even for newer city houses, the soil around the house may contain lead deposited decades ago by factory emissions and leaded gasoline fumes, or deposited recently as dust from nearby renovations and demolitions. Lead exposure can also come from household items, including imported or old toys, candy, old ceramic cookware, imported spices (such as curries), makeup, old porcelain bathtubs, antique furniture and folk medicines (such as greta and azarcon, which are used to treat an upset stomach).
In children, the highest exposures to lead are from eating paint chips or chewing on lead-painted surfaces – usually, accidental ingestion from normal toddler hand-to-mouth activity.
In adults, the highest exposures to lead are occupational (construction, mining, recycling car batteries) or through home renovation if the proper precautions are not taken.
Image via fairwarning.org
Why is lead exposure a bad thing?
Put simply, there is no safe level of lead exposure. Children under age 6, especially toddlers, face the greatest health risks from lead exposure.
In children, exposure to lead can cause: nervous system and kidney damage; learning disabilities, attention deficit disorder and decreased intelligence; speech, language and behavior problems; poor muscle coordination; decreased muscle and bone growth; hearing damage.
In adults, exposure to lead can cause: harm to a developing fetus; fertility problems in both men and women; high blood pressure; digestive problems; nerve disorders; memory and concentration problems; muscle and joint pain.
What can we do to address and reduce lead exposure?
Test, test, and test again. That means testing your children's blood for lead at ages 1 and 2, testing the soil in your yard (using an EPA-recognized testing laboratory), testing painted surfaces in your house (especially if the paint is chipping), and testing your water.
If lead is in your home...
Regularly clean floors, window sills and other surfaces within your house, and remove or wipe off shoes before entering your house. Use a vacuum with a HEPA-filter.
If remodeling, repairing or painting your house, only hire EPA- or state-approved Lead-Safe certified renovation firms. Consider hiring a certified lead abatement contractor to remove lead hazards permanently.
Keep children's play areas clean, and wash bottles, pacifiers, toys and stuffed animals regularly. Wash their hands often, especially before they eat or sleep.
Do not buy painted or soft plastic toys from dollar stores, thrift stores or vending machines, and throw away toys made before 1990. Also, wash toys often.
Feed your family nutritious, low-fat foods that are high in calcium, iron, zinc and vitamin C.
Exercise children's developing brains by reading to them every day and exposing them to puzzles and thinking games.
See if any of your hobbies – such as making pottery, making stained glass and refinishing furniture – are exposing you to lead. Call your local health department for more information and how to determine if your hobbies are lead-free.
If lead is in your soil....
Cover your yard with mulch, three inches of topsoil or a layer of grassy sod.
Set up neighborhood projects that cover bare soil and control dust from nearby construction.
If lead is in your water....
Each morning, run cold water in the faucet for 1-2 minutes before using water or drinking it. This can help to reduce lead from the water company's lines and the pipes inside your house.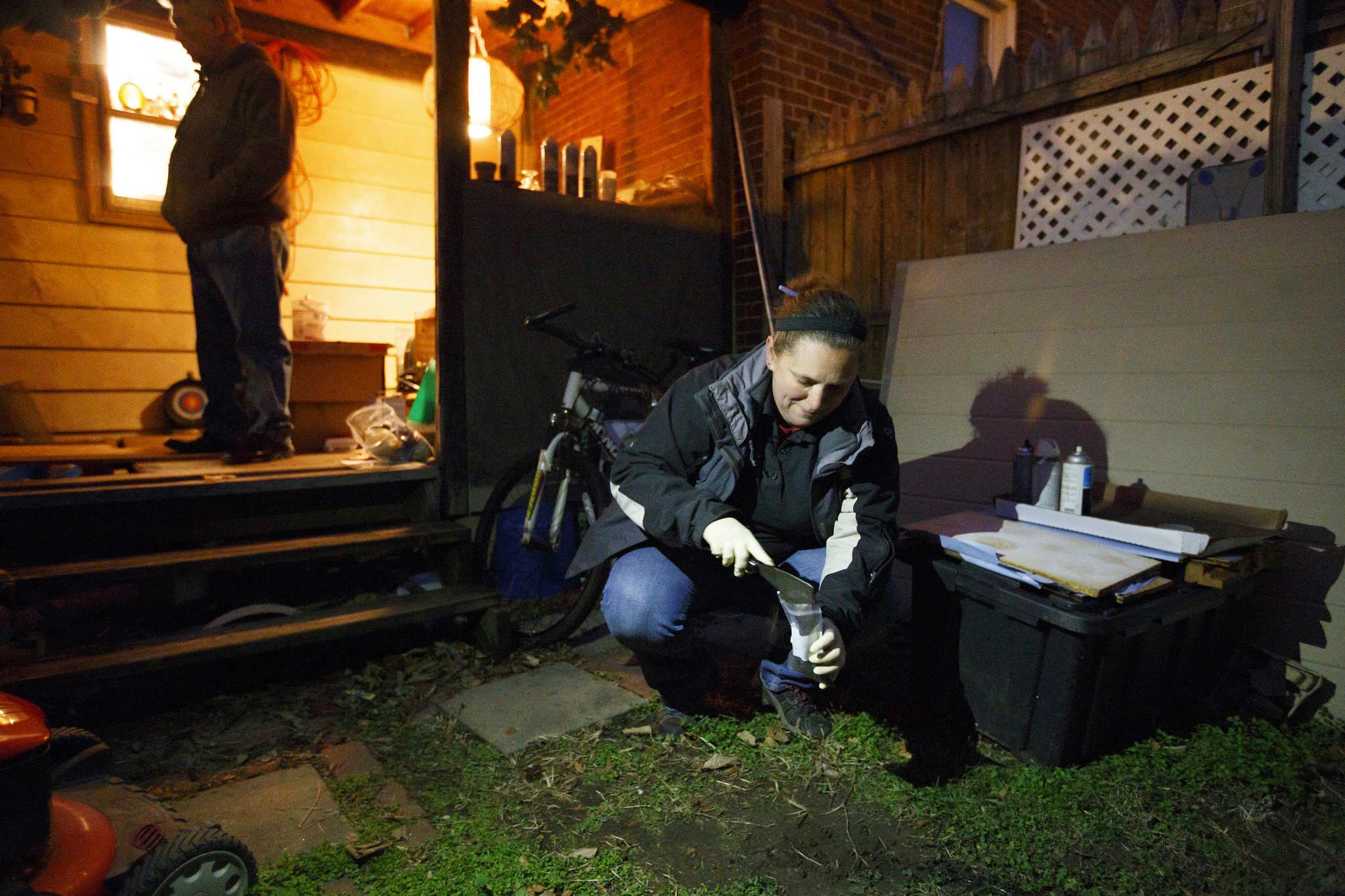 Image courtesy of Philly.com
The Good News:
According to the Philadelphia Department of Public Health, lead exposure rates today are the city's lowest on record. The percent of children with dangerous lead levels has fallen from 90 percent in the late 1970s to just 1 percent today, and most children (roughly 90 percent) have been test for lead exposure.
Lead levels in children in Philadelphia continue to fall, and lead exposure rates in the River Wards neighborhoods are following this trend.
Moving forward, the city is implementing new policies to help fight lead exposure, such as requiring landlords to test and certify that units are lead-safe and passing dust control regulations for contractors to follow during demolitions and new construction.