​Do You Like REAL American Horror Stories?
Do you like horror stories as much as I do? Read on, my friend.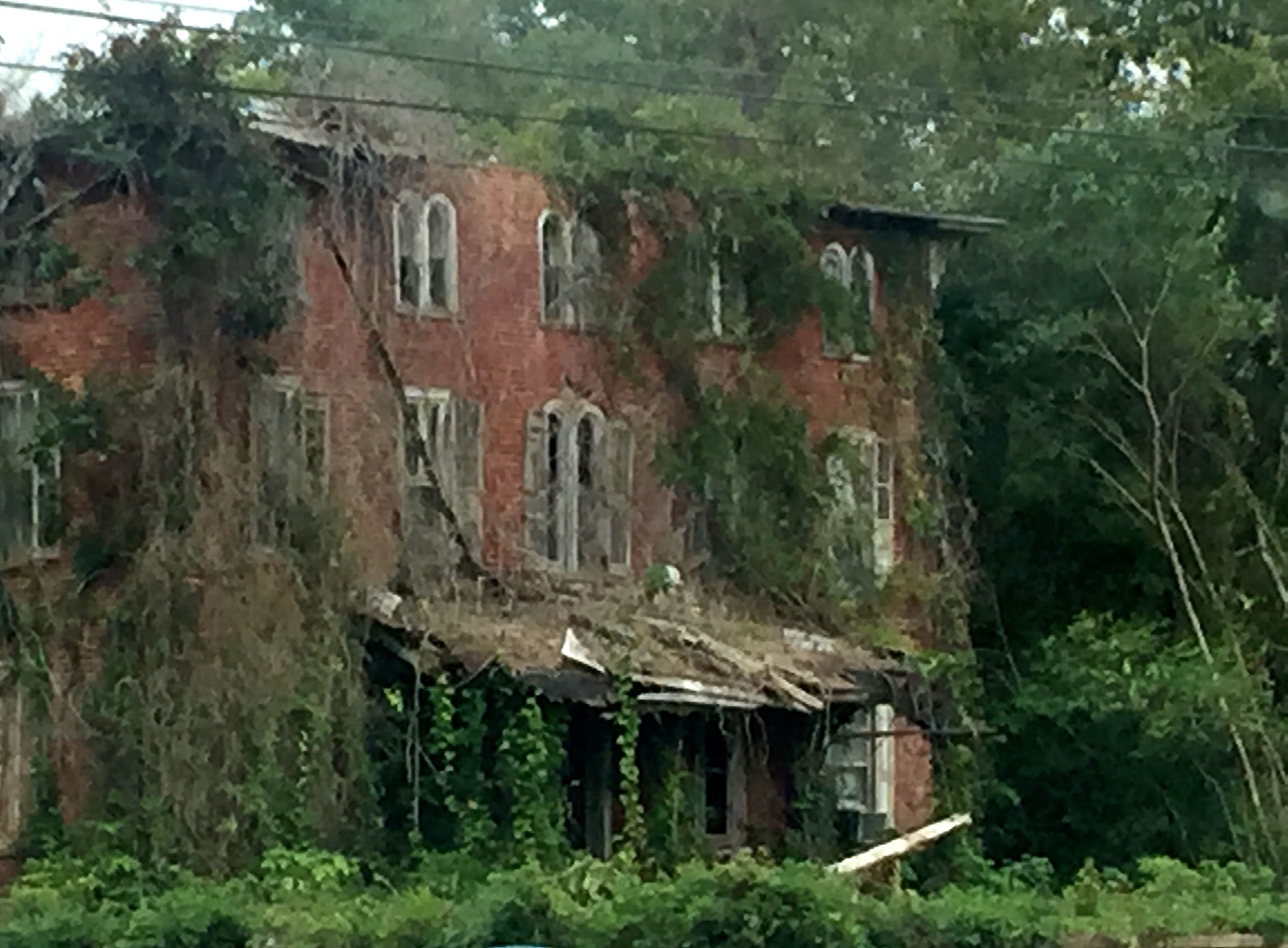 It was a dark and rainy day in Philadelphia and I dragged my soggy but willing contractor to yet another prospective investment property. We pushed on the door as it slowly creaked open, fumbled for the light switch, but the dust-covered fixtures barely lit the way for us. I distinctly remember my contractor's face went ghostly pale when he saw me standing in a trance in the corner of the living room. Remember the Blair Witch Project? I was totally like that! I fell to my knees and began wildly pulling up a corner of the smelly green shag rug. I pulled at the shag, got past the sticky yellow carpet pad, and chipped away through three insidious layers of linoleum floors bound by some nasty black goo… EUREKA! Original 80-year-old sub floors!

After reviving my now unconscious contractor who was passed out at this point, (he knows how excruciatingly hard it is to pull up 80 years of decaying floor treatments) I began to plan how we would exhume the old flooring that literally mummified these natural wood floors.

Fact is, most original sub flooring was meant to be covered by something. Today we use plywood as sub flooring. Old sub floors are often comprised of random planks, have varied gaps between boards, rings, notches, and in spite of all of their imperfections look extremely beautiful when refinished. The years of layering over existing flooring leaves behind a torturous legion of impaling materials such as screws, tacks, and thick nails. Unearthing these floors with their visible uneven patching and varying wood varieties is like reanimating Frankenstein! But I must warn you my brave fixer-uppers and lovers of sweat equity. BEWARE! The most wicked and vile enemy to any sub floor is… GLUE!

You can pull off carpet and padding, peel up linoleum, you can unscrew screws, pull nails and tacks, but glue is the worst. It will not go away that easy. I'm convinced glue is a product of a highly intelligent alien society with a sick sense of humor. No scraper, solvent, or chemical puts a dent in this stuff. I've had to grind it off by hand and trust me, it's time-consuming and grueling work. See the pic below where I am grinding into an entire floor glued and embedded with tacks, nails and screws. Needless to say, I have a new respect for renovators and and the DIY'ers who make the heroic choice to salvage the rustic looking sub floors in their homes. Worth every blood-curdling scream.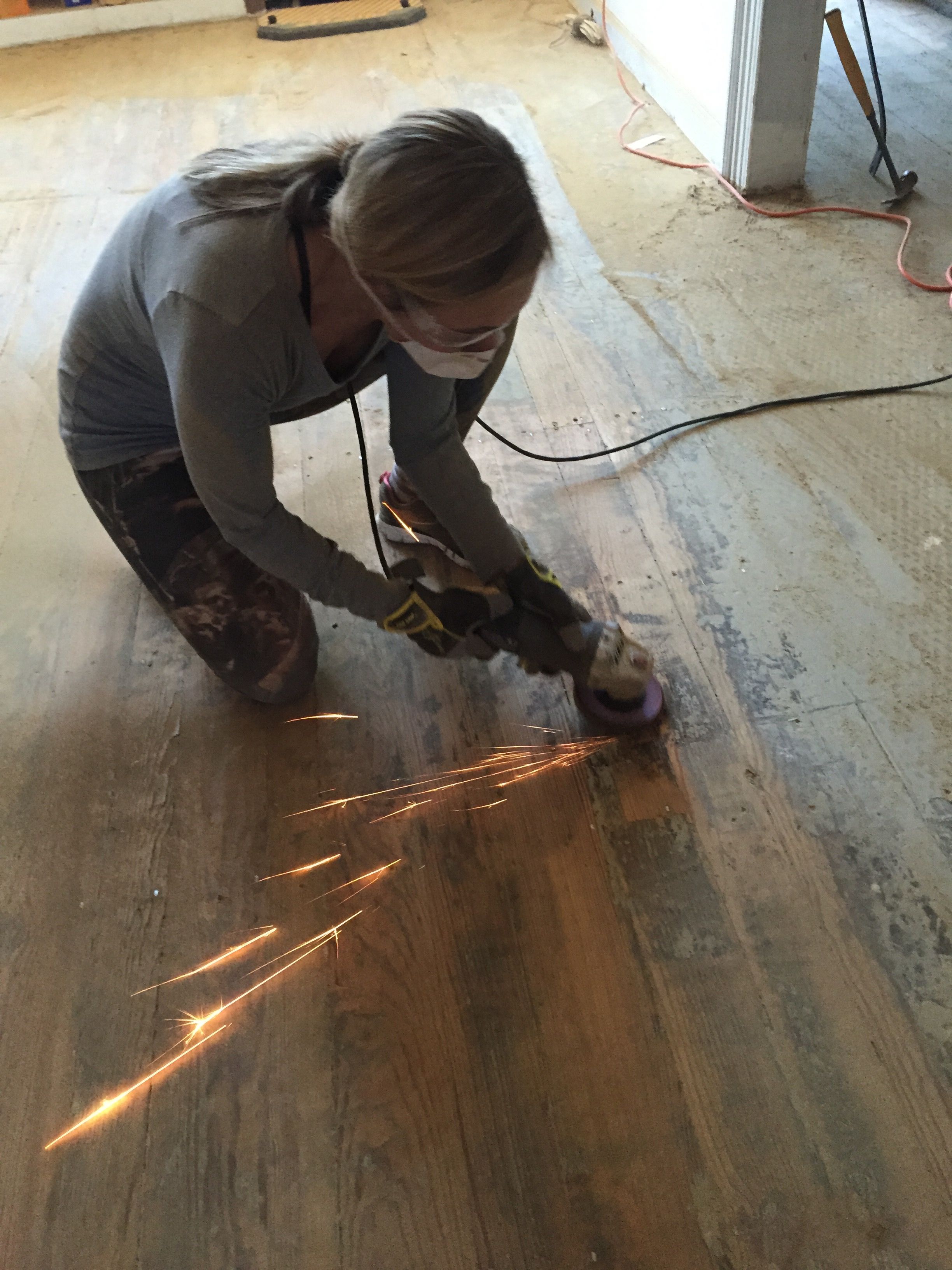 Why am I going through all of this tortuous process rather than just slapping down new hardwood floors? I believe floors are often-times the most important feature of a home. When I walk into an older property, I want to reveal the home's "gestalt", unique characteristics, unveil its personal history, and the floors are one feature I believe that tells the real story.

When is comes to adding value and increasing appeal to your home, flooring can be the single most impacting element and can make or break a sale. If you love the look but do not have the original wood floors to enjoy, there is a variety of rustic-looking hardwood, engineered, and even tile choices that are easy to find at local flooring distributors.
I love a good horror story. Talk to me, babe.