​Dating Advice from the Real Estate Gigolette!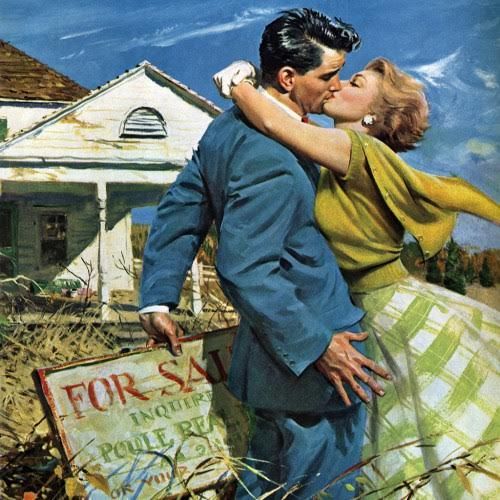 DATING. It's a real production these days. I mean, who really meets at a bar anymore? Why should you when you can Speed Date or Match.com your way into someone's heart. Heck, apparently married people are even trying their hand at it on the former AshleyMadison! Yup. There is something for everyone.
Fact is, finding the perfect property is a lot like dating. This is true for all kinds of buyers but especially for investors looking for fixer-uppers to flip or rent. There are plenty of fish, my friend. But which one or two ore three or more are for you? Here is my simple advice as a bonafide Real Estate Gigolette. (I am pretty sure that is a word).
Think of the MLS, Zillow, Trulia, etc. as your dating website. Once you get the lists of millions of homes looking for love, and after checking out all of the good, bad, and ugly pics, and after giving up reading the never-ending profiles and going back to just looking at the pics, you need to make your list of A, B,and C of prospective matches. It goes kind of like this:

A - Super smoking hot. Too good to be true. Will you marry me now?
B - Not perfect. Pretty cute and great attributes. I might be able to make it work.
C - Not photogenic. No profile info. I'm desperate so what do I have to lose?

Make your list and start setting those dates, starting with the A list. The A list may be very competitive and the A's can get swooped away by the experienced and highly motivated. Feel free to change your lists around after going to meet a few face to face. You may find what you are looking for could change. Change is good. Be flexible. But most of all, have a good time. And fear not, my friend. If you need help, I'm a pretty good matchmaker. Talk to me babe.