Dana Will Turn Your Home into Solid SOLD!
It's no secret that the Somer's Team loves Port Richmond. We've been singing the praises of this neighborhood for years now! We've written blog after blog about the awesome attractions and competitive pricing there. Remember when we told you Port Richmond was the next hot Philly neighborhood? Well, now it's on fire!
Recently our girl Dana Friedman has been selling houses like hot cakes in the 19134, and it's not because the property is hotter than Kim Kardashian's jewelry. Dana joined the Somers Team in 2014 and has put Somers brand team work and client first values at the forefront of her client philosophy.


ReStage! #somersteamstyle
At Dana's latest listing, 3034 Miller Street, Dana was referred to the owner, Kevin Sullivan by representing his father. Kevin was not sure that his Port Richmond property would sell. Dana teamed up with our Somers Team Partner, Christina Henck of Henck Design and did a quick Hour of Transformation.

With a little elbow grease and a great eye for style, 3034 Miller sold in just TWO days! Dana's philosophy gets properties sold and signed!
Selling a home is more than just putting up a sign and listing on the MLS. The reason the Somers Team is so successful is because we take the time to make sure the home is marketable and extremely visually pleasing to the Buyer. You only get one first impression and we try to make it a great one.
Homes in Port Richmond are skyrocketing in value! Dana's savvy eye has polished many a rough-around-the-edges listing into solid SOLD.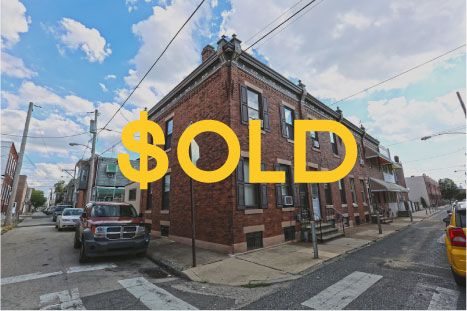 Port Richmond is booming with beautiful new construction, you could trade your own house in for a brand new one at Cambria Court!
Do we have you wondering how much your home is worth? How quickly will yours sell? Ask Dana!