#BizCrush: Philadelphia Zoning

Welcome to #BizCrush , a new Somers Team series where we GUSH about our favorite Philly businesses!
Today we'll be profiling Philadelphia Zoning, a team that handles the complicated processes surrounding all things land use, property use, and development in Philly. Philadelphia Zoning is committed to saving you time, money, and headaches when it comes to the legalities of real estate development in the city of Philadelphia.



With us today is Alexa Ahrem, the sole owner of Philadelphia Zoning.




We put together a series of questions we think will help you, our valued readers, get a handle on the zoning process, but feel free to reach out to us or to Alexa with any further inquiries!
Who are the principle partners in this company and what are their responsibilities?
I am the sole owner of the company. As the owner of a young company, I am responsible for ensuring all vital aspects of the business are consistently executed; from business development and sales to the expedition and logistics of zoning cases.
My core responsibilities can range day-to-day, but the overarching responsibility as the owner of this company is positioning Philadelphia Zoning as Philly's go-to zoning company; which includes long-term positioning of the brand, effective relationship building, and streamlining operations in order to provide modern and streamlined next-level service.
What does Philadelphia Zoning even do, tho?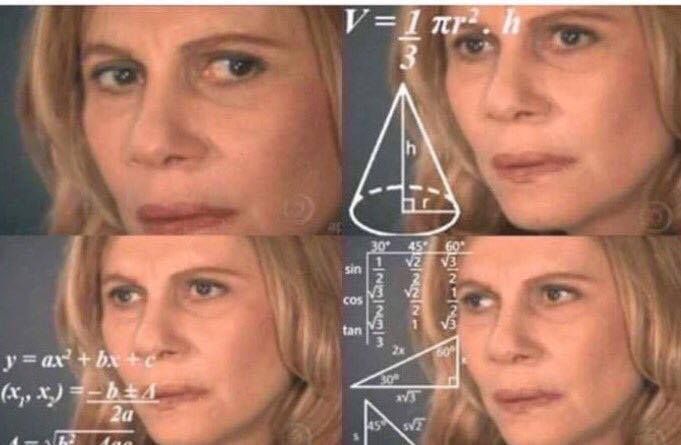 AA. We save real estate professionals, business owners, and residents time, money, and headaches regarding all things zoning in Philadelphia. We work with investors and developers to help them maximize the use of the properties so they earn a higher return on their investments.
We also assist business owners in acquiring any necessary zoning; i.e. helping tattoo shops, acupuncture studios, and other special service businesses to get the zoning they need to operate.
Additionally, we help residents acquire zoning variances and permits for projects, or clear any zoning violations they may have encountered.
How is Philadelphia Zoning different? Do you provide services that others don't?
AA. We are different because we are not a law firm, and we're not just an expediting firm; instead, we're a full-service organization. What this means is you are not hiring a law firm or attorney with multiple other focus areas, and you are also not just hiring an expediter to help out with the L&I aspect of a project.
We contract with different attorneys, have our own team of expediters, and also have go-to architects, engineers, etc. for our clients so we're able to control all aspects of the project. This has allowed us to really streamline the process and logistics of complicated zoning cases.
Zoning is our specialty, and working on it day in and day out has allowed us to start connecting all of the dots in rehab, development, and investment projects for our clients. Zoning is one piece of a large pie; so we not only act as the zoning piece, but we bring everyone of quality together and facilitate a project; from bringing in trusted architects and engineers, to making sure the building permits are acquired in a timely manner, etc.
Also, not being a law firm allows us to contract with different attorneys. Some attorneys may be a better fit for a project than other attorneys.
Anyone who hires us will get a team tailored to fit their project. The people working on a smaller-budget, single-family residential project may not be the same team for the larger-scale developments; but, all projects are treated with equal importance and are executed effectively.
---
---
"Alexa and Philadelphia Zoning have been an absolutely integral process to making some of our most recent new construction and rehab experiences astoundingly easy!"
~Christopher Somers,
CEO: The Somers Team | Owner: RE/MAX Access
---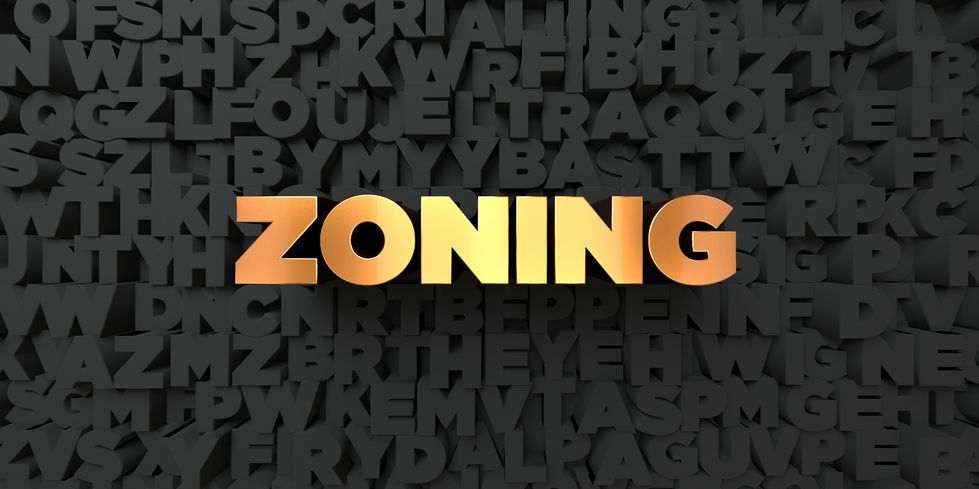 What are your ideas for the future of your company and Philadelphia?
AA. There are many ideas, but mainly we see ourselves playing a much more macro-level role in facilitating development projects since we have a holistic take on how we go about things. To us, if the zoning aspect of a project succeeds but another part fails, it is still a failure. If we are involved in a project, we want to see it fully come to life. So yes, our micro-focus may be zoning, but our macro focus is playing a vital, central role in the whole lifecycle of a project. We all know how many issues can arise during a given project; from a single family rehab to a brand new development. We see an opportunity for ourselves to help minimize such issues.
Additionally, I have always incorporated social missions into each of my business endeavors. We are still working out the model for how we will incorporate social entrepreneurship directly into the operations of Philadelphia Zoning, but eventually a social mission will be a part of the company. We have explored the idea of putting veterans back to work through development projects. I'm also involved in rescuing cats in Philadelphia, as we are one of the worst cities for stray cats. I would love to incorporate animal rescue initiatives into the model as well.
What does your unique vantage point tell you about future growth in Philadelphia?
AA. Philly is a city with an abundance of opportunity; for both the entrepreneur and the big business. I feel as though Philly is raw and is always considered an underdog in a way, but I like that. I feel as though we have significantly been "put on the map" over recent years. Additionally, with all of Comcast's investment in the city, I think it may eventually become a bigger hub for corporate presence.
We all know how unique, creative, and adaptable Philly is. I see more large-scale creative projects like The Rail Park becoming a focal point for our city. We need projects like this to provide more community; plus, projects like this make the city much more of a destination.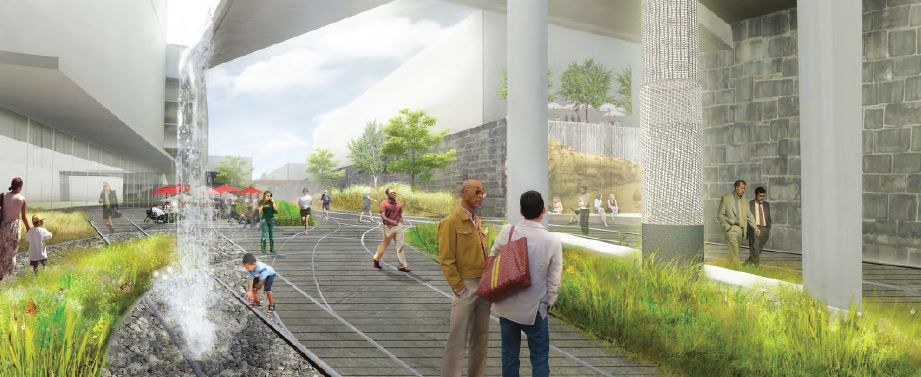 image via The Rail Park
Do you see any trends for the future?
AA. I have been an advocate of entrepreneurship since I was a little kid. Since I have started in the zoning world, to my delight I have helped a handful of people open their first business (all Generation X folks). I see this becoming more and more of a trend in the older population. Many Gen X-ers have lived out their 9 to 5 careers, and more are going out on their own because they see the endless possibilities in this age of abundant technology and information.
More long-term, I see (and hope) areas along the waterfront becoming a focal point for micro-development. In my opinion, the waterfront is a super underused area, so hopefully we can figure out a way to leverage it as a destination and place for entertainment and affordable living.
---
The Somers Team agrees with Alexa's assessment of the waterfront as a Philadelphia #opportunityzone. Keep your eyes out for an upcoming blog by guest columnist and Somers Team Realtor, Julie Hankins, on The Philadelphia Waterfront and the monetary advantages of striking your claim there now.
Thanks, Alexa! We'll see you guys next month for June's #BizCrush feature!