5 Fascinating Facts About East Passyunk
East Passyunk Avenue has had an exceedingly thriving resurgence in the last 15 years. It is now one of the most sought after neighborhoods in Philly, with a mecca of adorable boutiques and award winning restaurants. Tons of history and culture led up to what the neighborhood is today and we'd like to share some it's more fascinating facts!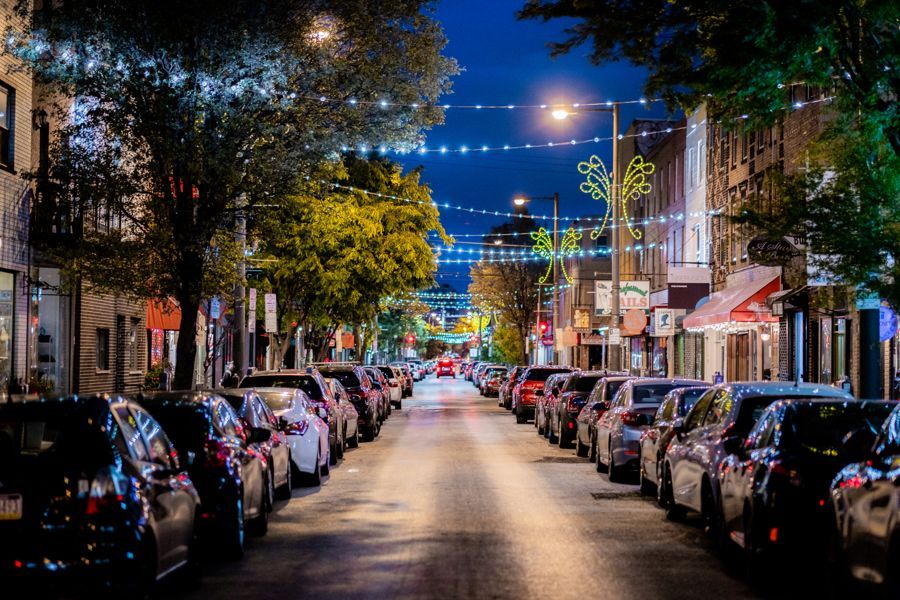 What's a Passyunk?
As with most notable unpronounceable names across the region (e.g. Moyamensing, Schuylkill, Manayunk), Passyunk is another name that came from the area's first inhabitants, the Lenni Lenape natives. The name translates to "in the valley", referencing the central strip between the Delaware and Schuylkill Rivers.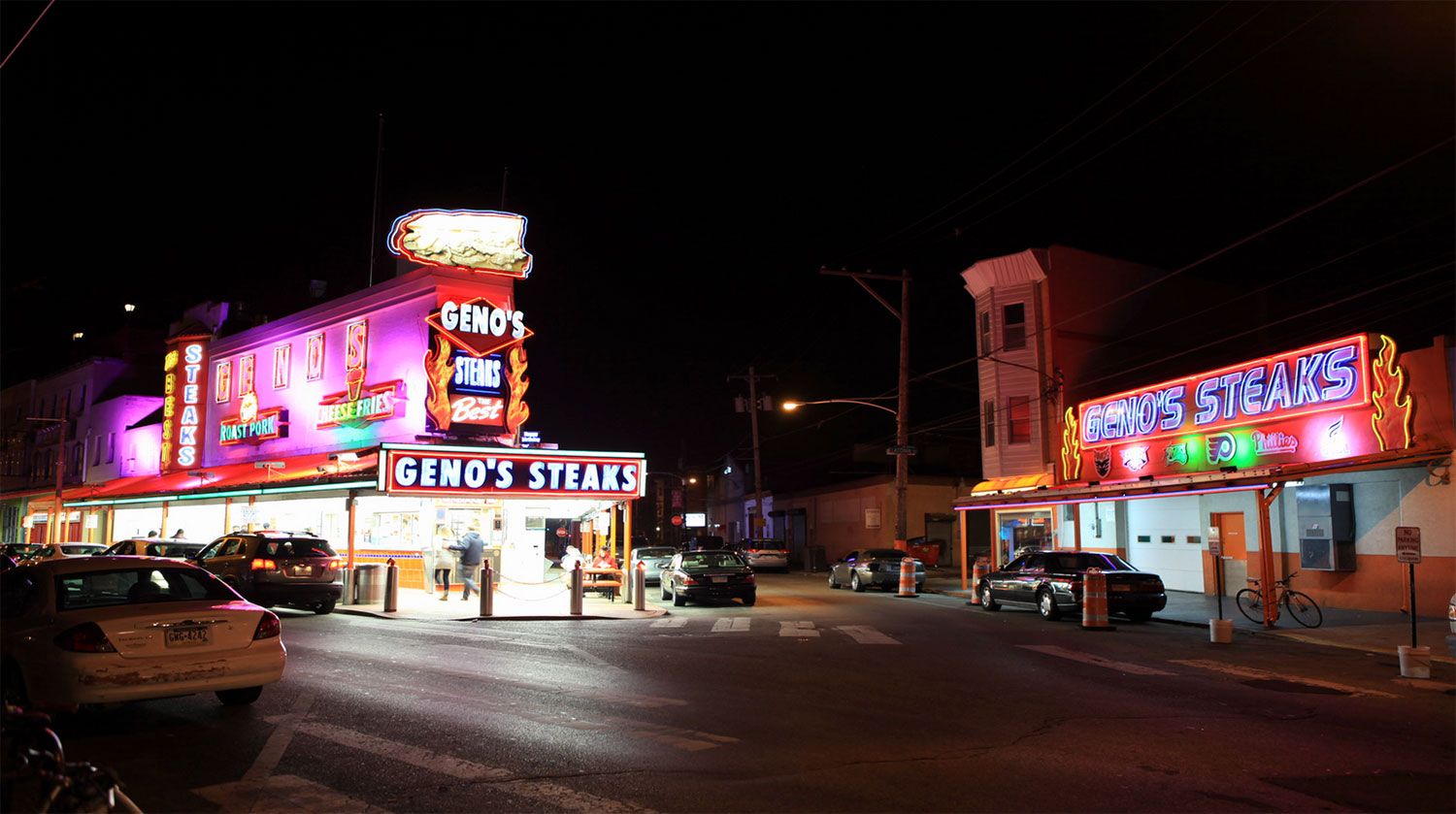 Cheesesteak Vegas
As you reach the northern end of your stroll down East Passyunk, the lights get exponentially brighter, the tourists are out in droves and the smell of grilled steak, onions and cheese whiz permeate your surroundings. You've crossed into "Cheesesteak Vegas", where two of the oldest steak joints in the city (Pat's and Geno's) battle it out across the street from one another with borderline obnoxious signage. As iconic as the two places are, most Philadelphians will try to send you elsewhere but your out of town visitors will most likely want to see what all the hubbub is about!
Capitolo...Graveyard?
Across the street from Pat's and Geno's sits the now very active Capitolo Playground, alive with constant pick-up games of basketball, softball, soccer and family activities. What most DON'T know is that the grounds previously held Lafayette Cemetery. Established in 1848, it was originally only supposed to hold 14,000 bodies. By 1946, that number exceeded 47,000! Long story short, the city condemned it and relocated all remains to Evergreen Memorial Park in Bensalem.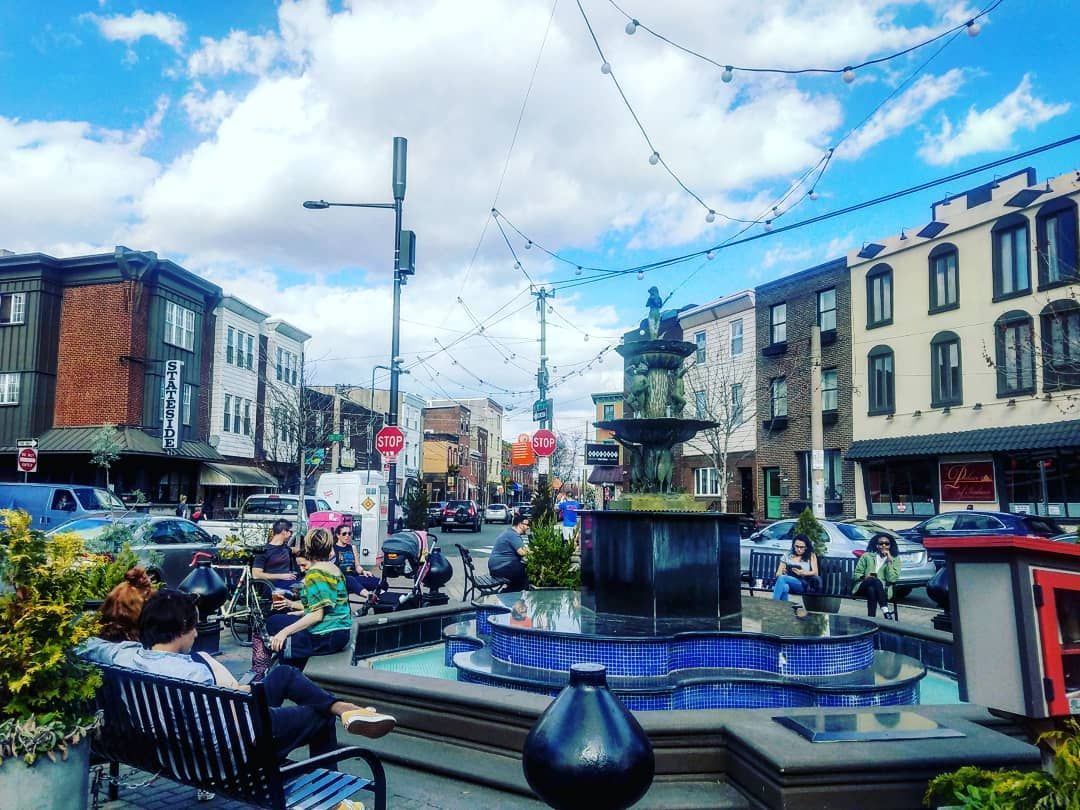 The Singing Fountain
The aptly named Singing Fountain (yes, it actually plays tunes from the 30's and 40's out of hidden speakers) is at the epicenter of East Passyunk's shopping district. Cozy benches and tables wrap around this aquatic centerpiece, perfect for catching up with an old friend or people watching the bustling surroundings. Word has it that a revitalization project will begin soon but not to worry; the fountain will remain the same!
Moyamensing Prison
Established in 1835, Moyamensing Prison dominated the triangle of Passyunk Ave, 10th and Reed Streets for nearly 140 years. Eventually demolished in 1968, the only remnants are a small wall on the back side of the former grounds with an Acme now standing in its center. Some notable inmates of Moyamensing were America's first serial killer; H.H. Holmes, author Charles Bukowski, and for one night in the drunk tank, Edgar Allan Poe!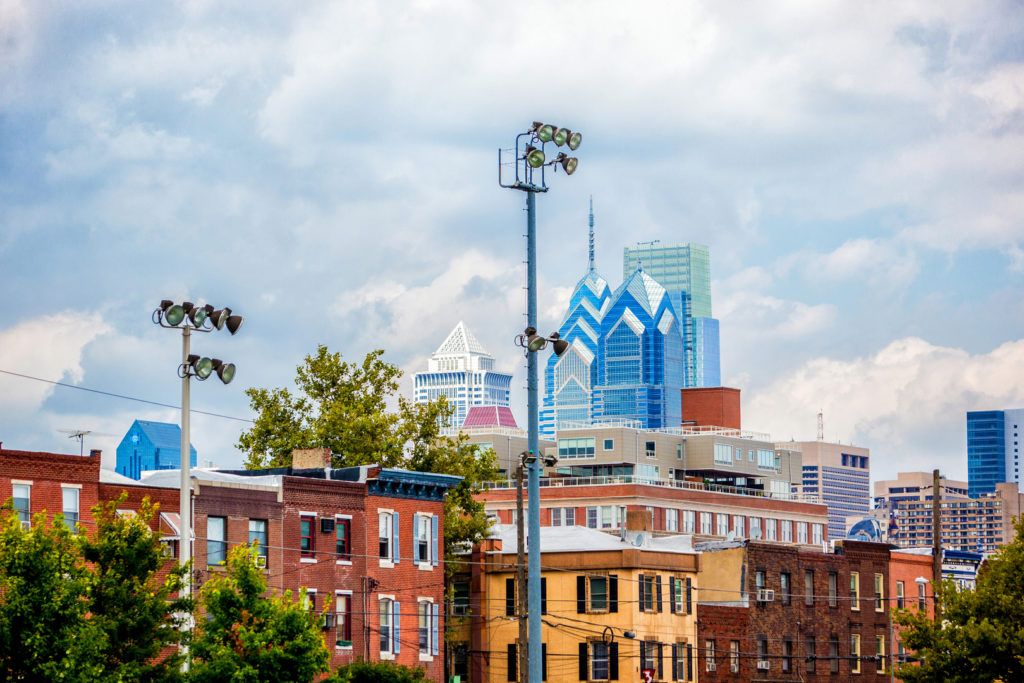 There's so much more to discover in East Passyunk/Passyunk Square! Contact your neighborhood experts at The Somers Team for more information!
Philly real estate market is HOT right now. People are searching for homes in every neighborhood in the Philadelphia region. If you are considering selling, be sure to reach out to The Somers Team for a free home value report.
Selling Your Home?
Get your home's value - our custom reports include accurate and up to date information.
Get Home Value