4 Adorable Ideas for the Best "Home Sweet Home" Holiday Pet Pics
Home for the Holidays. Who doesn't love a Holiday photo of our furry friends? Nothing warms the heart more than these little and BIG love beasts all decked out in their finest festive wear. We, at The Somers Team, being huge animal lovers ourselves (not just Realtors), thought we'd share 4 ideas that may inspire you to take your pet's Holiday photo to the next level of cuteness.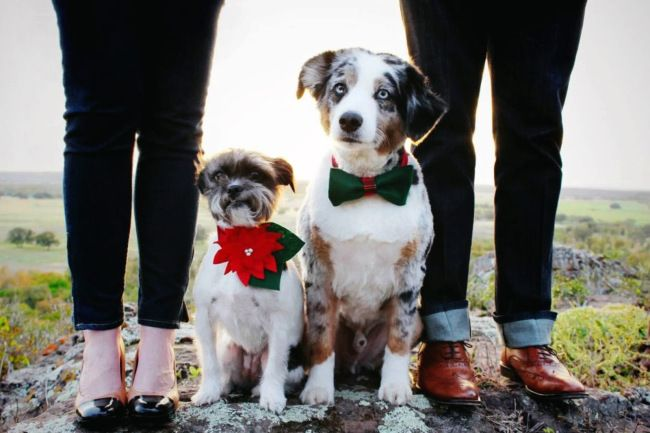 1. The above photo is one of our favorites. We call it "Holly Jolly Legs". It's a simple photo that plays on the contrast of our fashion-forward feet and their timeless doggy style. Plus, no one beats Philly for their statement footwear.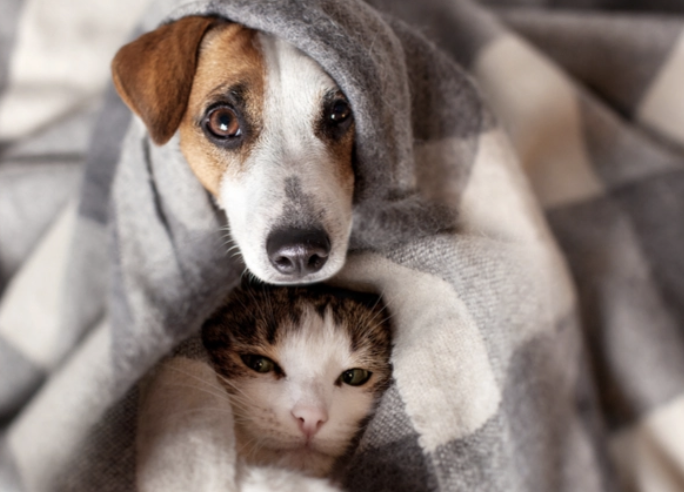 2. Here is another great photo idea we call "Beast in a Blanket". Crushingly cute! Am I right or am I right? At our house in South Kensington, all we need to do is toss a blanket on the sofa and BOOM, no need to strike a pose. Our pets are Instagram ready in a flash. (Pun intended.)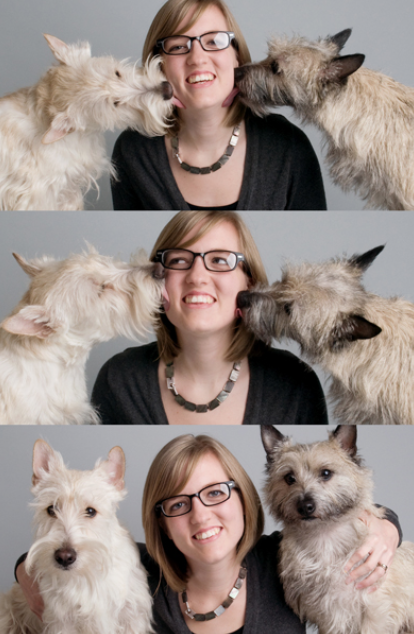 3. We all know how much our pets love to kiss us. But we don't mind a little doggie breath once in a while. We call this photo concept "Pooch Smooch". It's super simple to put 3 photos together using an app like Layout. Your pets don't like to kiss? Try dabbing a little of that organic peanut butter you just bought from the Kensington Community Food Coop on your cheek. Be sure to have a towel handy!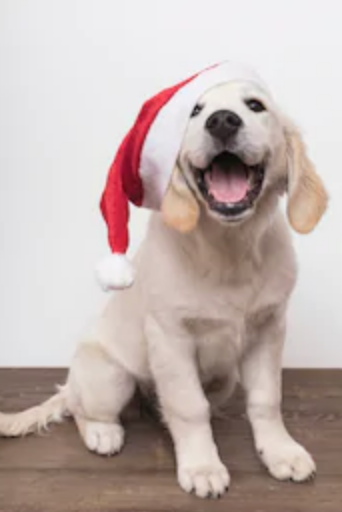 4. Similar to picking that timeless backsplash tile that will never go out of style, we have "The Classic Furry" shot. It is hard to beat and it never gets old. Make your pet wear some random holiday ornament and quick, take your pic! They'll hate you for it (only for a moment) then they'll forget with one good belly rub. Who's a good boy?
We hope you get inspired by our post. We love helping people buy and sell homes almost as much as we love our pets. If you need a little help shooting your pawfect holiday photo we encourage you to stop by our event on Thursday, November 14th for free professional photos!
RSVP to our Philly Pup Photo Party below.
Join us for a night of fun with your furry friends. The Somers Team and @RosiethePhillyPup...
Happy Holidays!
With love, The Somers Team at KW Philadelphia